Usui Reiki Courses at Heart and Spirit Reiki
Whether you would like to learn ways to heal yourself or to help others, fully qualified Reiki Master Sally Beautista can show you how through the wonderful healing energies of Reiki.
Reiki is so easy to learn. Anyone can learn Reiki.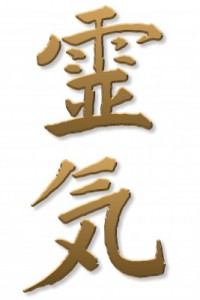 I am a Usui and Karuna Reiki Master Teacher and I offer Usui Reiki Courses where you can learn to become more aware of healing energies and channel them for your own self healing and for helping others. Reiki helped me to meditate more easily and become a calmer more confident person. Reiki can do this for you too! Reiki will give you what you need.
Healing through Reiki Courses
Here at Heart & Spirit Reiki School, you can have a Reiki treatment and also learn how to use Reiki as a means of self healing as well as for giving healing to others. I use both the original Reiju Empowerments and the Western Attunements to connect you to Reiki. Workshops are run in small groups and on a one on one basis for those who would like to learn.
Learn Usui Reiki at Heart & Spirit Reiki
Reiki I, Reiki II and Reiki Master Courses run from 12.30 to 18.30. One day for Reiki I & Reiki II and two days for the Reiki Master course. Dates are flexible and we can arrange a suitable time convenient to all concerned. You will receive your manual and CD and/or DVD to study before the course commences and this actually amounts to about one and a half days study. You will not need to take notes on the day of your course as everything is covered in the resources that you have already studied.
Usui Reiki I  £125 including CD, Manual, instructions and Attunements
Usui Reiki II £160.00 including CD, Manual, Instruction and Attunements.
Usui Reiki Master £400 including CD, DVD & Manual, Instruction and Attunements (both Western and Japanese Reiju Empowerments). This is a two day course.
Email me or call for further information or to book a course in 2014/15.
On completion of each course you will be given a beautiful Reiki Certificate confirming that you have received empowerments/attunements and completed your training.
The Reiki Master class can only be taken after Reiki I and II have been completed and at least six months has elapsed since receiving the Reiki II training and empowerment.
I use the Reiki Evolution resources which are excellent and I am a fully qualified and 'Trained by Reiki Evolution' Practitioner as well as being trained by William Lee Rand from the USA.
The Manual and CD that you will receive at least 2 weeks before the day of your course, contains all the information you will need so that we can concentrate on practical work which will include healing, meditations, Reiju Empowerments and/or Attunements on the day of the course.
You can also purchase a CD of Reiki Meditations by Taggart King that will give you the opportunity to experience the healing effects of Reiki for yourself whilst listening to the tracks. The various meditations are:- Distant Healing, Self-Healing, Symbol Meditation and a Daily Energy Exercise Meditation. Of course, you can experience reiki for yourself without this CD but it allows you to relax and just enjoy the energies without distraction.
TESTIMONIAL FROM REIKI STUDENTS:-
reikitestimonials
If you are interested in learning Reiki, please contact us
You can email Sally Beautista directly at: sally@hypnotherapyislington.co.uk or phone 077 9374 3493